TransSys Solutions and Nivo1 partner to simplify and automate Accounts Payable through AP Express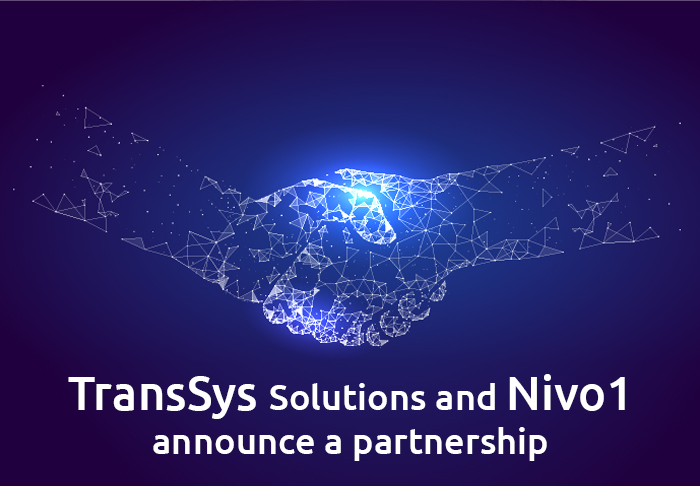 Dubai, UAE and Pennsylvania, USA – July 4, 2018: TransSys Solutions, a global leader in consulting, technology and next generation services, today announced a partnership with Nivo1, a consulting company with deep domain expertise in ERP systems and a robust understanding of AP automation to deliver automation solutions in the ECEMEA region.
Nivo1 is a unique partner for AP automation. Unlike other AP automation solutions, AP Express by Nivo1 provides a native integration with your ERP system. What does this mean for our customers? AP Express can provide real-time data exchange with integrations designed specifically for your ERP. Native integration also means that Nivo1 has the domain expertise to be a strategic partner in your ERP environment. They know the rules, routines, and validations of your ERP system, and they use them, in real time, which means our customers can see what spending looks like in real time. The solution allows users to process and pay invoices faster and removes the wait for batch processing for your data to move between your AP automation solution and your ERP.
With native integration, there are no costly customizations to establish connection points, nor are there custom modifications or extensive data-mapping required to establish communication and exchange. On average, Nivo1 can have you running AP Express in about 30 business days.
David Busch CEO of Nivo1 says "We couldn't be more excited to partner with TransSys Solutions, as they are a trusted and well-respected Oracle solutions provider in the Middle East and Africa. This partnership will allow us to offer AP Express to international markets. We look forward to working with TransSys in identifying companies that can benefit from automating their accounts payable invoice process."
As an information technology consulting firm with a strong presence in the region and extensive knowledge and experience in the ECEMEA and ASEAN IT market, TransSys provides functional and technical expertise across industries and business functions in both private and public sectors. "Nivo1 is the leader in AP Automation solutions. By adding AP Express to our ERP solution offering, now our customers will be able to take advantage of the Nivo1's AP automation solution offer for their Oracle ERP Solutions. The solution will help customers not only reduce processing time and transaction cost but also enhance their supplier relationships by adding value to each interaction. This collaboration with Nivo1 extends our partnership and is important for the benefit of our customers." says Khalil M. Al-Hindwan, Vice President at TransSys Solutions.
About Nivo1

Nivo1 began as a consulting company with deep domain expertise in ERP systems and a robust understanding of AP automation. As consultants, we identified a need for a tightly integrated solution for AP automation. Our clients needed it to be feature-rich and they needed it to be affordable. Our solution, AP Express, is both. Taking the model of Software as a Service (SaaS), we created AP Express for our clients, and created ERP-specific AP automation software with native integration. AP Express by Nivo1 is a strategic and specific solution to a problem that organizations across industries—from government to retail to manufacturing—experience. Working as a strategic partner for our customers, Nivo1 is eager to help organizations reach their goals for AP automation with AP Express.
About TransSys Solutions

TransSys Solutions is a global IT consulting and technology services Company focused on helping customers maximize value in their Information Systems by delivering unparalleled solutions and services. TransSys is a leading Oracle Platinum, Cloud Select Partner and Oracle Cloud Excellence Implementer (CEI) focused on delivering transformational value to its customers through effective delivery of enterprise solutions. In the past 8 years, TransSys has worked with 200+ customers, in 30 countries, and has in the process established a leadership position delivering Oracle cloud solutions in the ECEMEA and ASEAN region. To learn more, visit www.transsyssolutions.com
Connect with Nivo1

Visit our website: http://www.nivo1.com
Follow us on Twitter: @APExpress_Nivo1
Follow us on LinkedIn: https://www.linkedin.com/company/nivo1/
Press Contact

Heather Pulpan
Director of Marketing, Nivo1
Heather.pulpan@nivo1.com
Connect with TransSys Solutions

Visit our website: https://www.transsyssolutions.com
Follow us on Twitter: @teamtranssys
Join us on Facebook: https://www.facebook.com/transSyssolutions/
Follow us on LinkedIn: https://www.linkedin.com/company/transsys-solutions/
Priyanka Gaigole

Marketing Manager,
TransSys Solutions
marketing@transsyssolutions.com