TransSys Solutions named "SaaS Partner of the Year" by Oracle
Oracle recognizes TransSys Solutions for delivering customer value through innovative solutions focused on cloud technology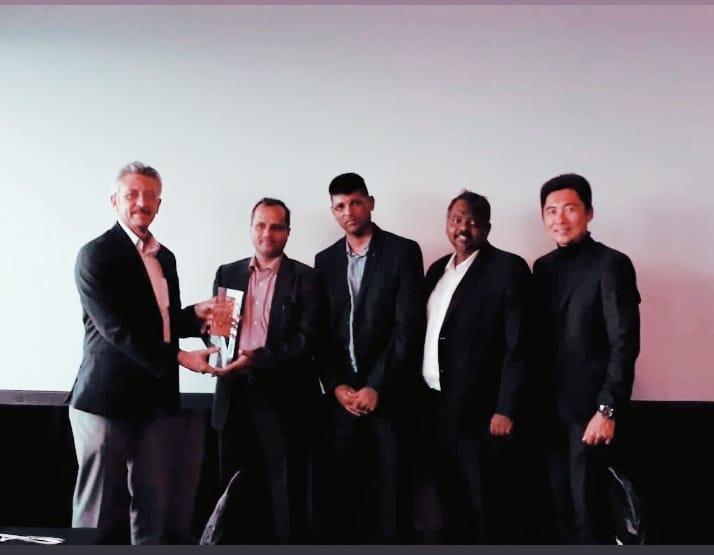 Kuala Lumpur, Malaysia – July 12, 2018: TransSys Solutions a global leader in consulting, technology and next generation services announced today that it has been named the "SaaS Partner of the Year" by Oracle for Malaysia for its commitment to deliver innovative solutions across industries focused on cloud technology. The award was presented by Mr. Fitri Abdullah, Managing Director, Oracle Malaysia to TransSys Solutions during the Oracle FY19 Malaysia Partner Forum on July 12, 2018.
"Over the last 2 years, we've brought transformational solutions to organizations in the region designed to achieve real business outcomes. TransSys's has done significant investment in training and tools to build a market presence around ASEAN for Oracle cloud offerings. These awards reflect the effectiveness of our efforts and our enhanced ability to help companies use the Oracle suite of cloud applications & technologies to create scalable, agile organizations capable of realizing a whole new world of possibilities." says, Prabu Balasubramanyan, Executive Director, TransSys Solutions.
TransSys and Oracle are committed to bringing innovative solutions to our customers and helping them become industry leaders, this award validates those efforts. This regional achievement recognize innovation through cloud technology, acknowledging TransSys's impact in the market and its ability to help Oracle customers around the world to transform into digital organizations.
About TransSys Solutions

TransSys Solutions is a global IT consulting and technology services Company focused on helping customers maximize value in their Information Systems by delivering unparalleled solutions and services. TransSys is a leading Oracle Platinum, Cloud Select Partner and Oracle Cloud Excellence Implementer (CEI) focused on delivering transformational value to its customers through effective delivery of enterprise solutions. In the past 8 years, TransSys has worked with 200+ customers, in 30 countries, and has in the process established a leadership position delivering Oracle cloud solutions in the ECEMEA and ASEAN region. To learn more, visit www.transsyssolutions.com
Connect with TransSys Solutions

Visit our website: https://www.transsyssolutions.com
Follow us on Twitter: @teamtranssys
Join us on Facebook: https://www.facebook.com/transSyssolutions/
Follow us on LinkedIn: https://www.linkedin.com/company/transsys-solutions/
Priyanka Gaigole

Marketing Manager,
TransSys Solutions
marketing@transsyssolutions.com